Raya Dating App: Raya stands out as a haven for celebrities, influencers, and other prominent people in the busy world of dating apps.
Raya, sometimes known as the "Hollywood Tinder," is known for cultivating deep connections and has a select membership base. This in-depth guide will provide you with all the information you require if you're thinking about joining Raya.
Raya Dating App- Find Celebrities, Influencers, and High Profile individuals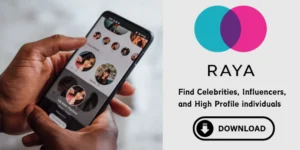 Raya Dating App: Raya stands out as a haven for celebrities, influencers, and other prominent people in the busy world of dating apps.
Price: $20 - $50
Price Currency: US Dollar
Operating System: iOS
Application Category: Dating
What is Raya?
| | |
| --- | --- |
| Name | Raya |
| Type | Exclusive dating app |
| Launch | 2015 |
| Platform | iOS |
| Membership | Invitation-only |
| Focus | Creative professionals |
| Reputation | Exclusive, celebrity-oriented |
| Website | https://www.rayatheapp.com/ |
Raya is a private, membership-based social networking app that initially gained popularity as a dating platform.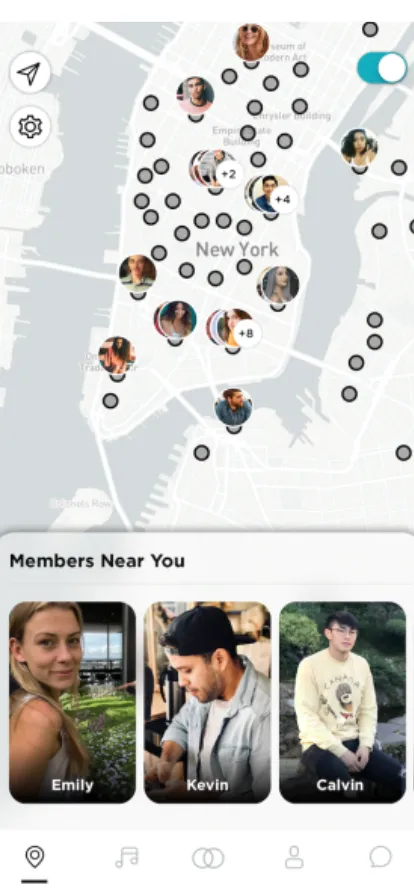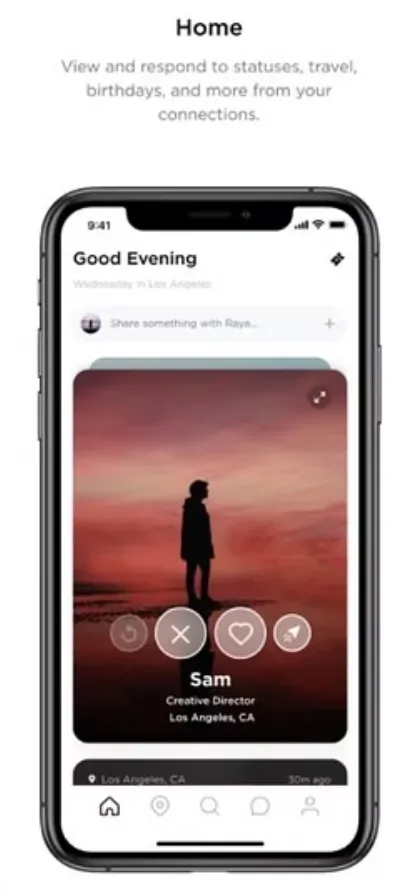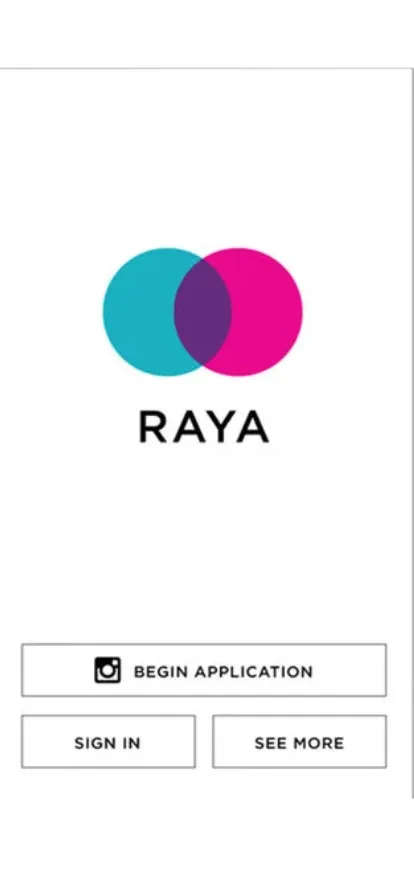 Over time, it has evolved into a hub for networking, friendship, and professional connections among its elite clientele.
How Does Raya Work?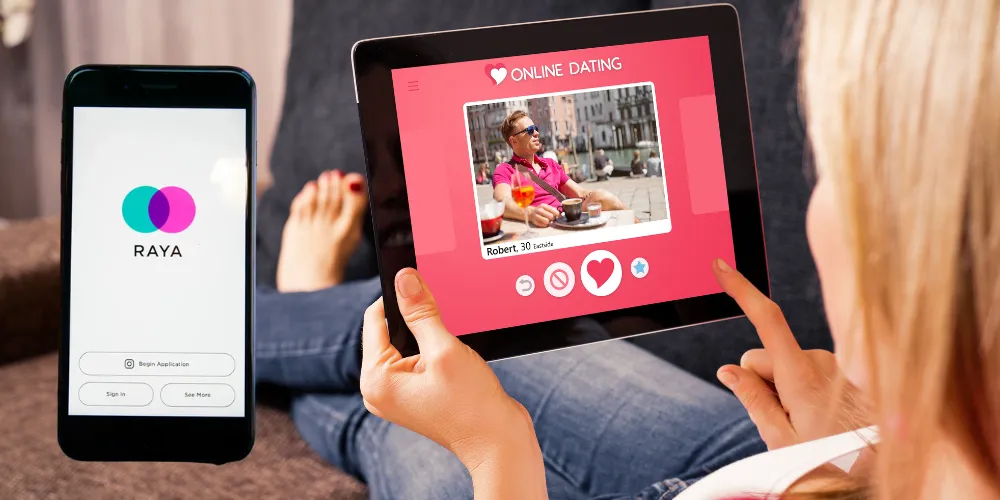 In order to maintain the exclusive nature of Raya's membership, joining is by invitation only. A group of curators reviews the applications that prospective members submit. This prestigious platform is available to certain individuals.
Once accepted, Raya members can create profiles that showcase their personalities and interests. They can then swipe through the profiles of other members, either right to indicate interest or left to pass. If two members swipe right on each other, a match is formed, and they can start chatting.
Raya Reviews
Raya Reviews 2023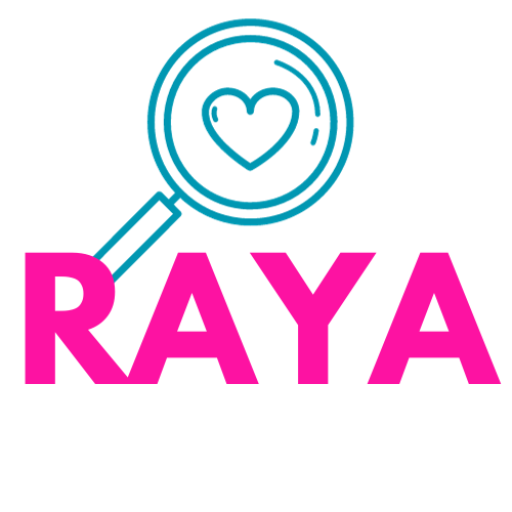 Raya is an exclusive dating app for celebrity clientele, which includes actors, musicians, models, and athletes.
Quality Matches
Ease of use
Customer support
Features
Pricing
Summary
Raya Dating stands out among other dating apps due to its unique features and exclusive membership.
Features That Make Raya Stand Out
Let's talk about what makes Raya a standout player in the dating app arena.
1. The Secret Sauce: The Algorithm ➤ Raya's algorithm works behind the scenes to match you with people who share your interests and values. It's not just about looks; it's about connection.
2. In-App Messaging ➤ There is no need to exchange numbers right away. Raya lets you chat within the app, keeping your personal information safe until you're ready to share it.
3. Video Profiles ➤ Move over, static photos! Raya allows you to upload short video clips, giving potential matches a better glimpse into your personality. Show, don't just tell.
How to Get Started on Raya: A Step-by-Step Guide
Now that you're intrigued, let's get you started on your Raya journey. Follow these simple steps:
1. Download the app. Head to your app store, whether it's Apple or Android, and search for Raya Dating. Hit that download button.
2. Create your profile. It's time to shine! Add your best photos, write a snappy bio, and let your personality sparkle. Don't forget to mention your interests; it's the key to finding someone who shares them.
3. Link Your Social Media. Raya stands out by connecting your Instagram account. It's not just about looks; it's about your story. Linking to Instagram adds depth to your profile.
4. The Approval Process. Raya is an exclusive club, and not everyone gets in. Your profile goes through an approval process, ensuring a community of genuine, interesting individuals.
How to Increase Your Chances of Getting Accepted into Raya?
While there's no guaranteed formula for Raya's approval, certain factors can increase your chances:
A

well-curated social media profile

showcasing your interests, accomplishments, and lifestyle can enhance your application.
Raya values

authenticity and genuine connections

. Let your personality shine through your application to stand out from the crowd.
If you know someone who is already a Raya member,

ask for a referral

. This can significantly boost your chances of getting accepted.
Pros & Cons of Raya Dating App
① High-profile members, selective membership.
② Strict privacy policies, no screenshots allowed.
③ Connect with celebrities, influencers, and other successful individuals.
④ Members from all over the world.
⑤ Fun features like sharing favorite music and connecting Instagram.
① Limited membership, can be difficult to join.
② Some may find the exclusivity elitist.
③ Smaller user base, may not be as many potential matches.
④ Expensive, higher than most dating apps.
⑤ Limited daily swipes, may not see many profiles.
Raya Dating Membership Tier
| Membership Tier | Monthly Price | Yearly Price | Benefits |
| --- | --- | --- | --- |
| Standard | $19.99 | $119.99 | Unlimited access to profiles, swiping, and chatting |
| Plus | $49.99 | $349.99 | All Standard benefits plus: – Priority profile placement – Incognito mode – Unlimited likes – Passport to access members worldwide |
Success Stories – Real People, Real Connections
Still not convinced? Let's hear from some real Raya users who found love on the app. These success stories might just tug at your heartstrings.
Sarah and Mike: "We both swiped right, and the rest is history. Raya gave us the platform to connect based on our shared love for hiking and 80s rock music."
David and Emily: "The video profiles on Raya allowed us to see each other's personalities before we even exchanged a word. It made the first date feel like a reunion of old friends."
Download Raya Dating app
FAQs
What is Raya Dating?
Raya is an exclusive dating app that is known for its celebrity clientele. The app is invitation-only, and members must be vetted by a committee before they can join. Raya is often referred to as the "Tinder for celebrities" due to its high-profile users.
Who are some of the celebrities who use Raya Dating?
Some of the celebrities who have been rumored to use Raya Dating include:
-Channing Tatum
-Ben Affleck
-Lizzo
-Demi Lovato
-Cara Delevingne
How Do I Get Approved on Raya?
Be genuine! Share your interests, link your Instagram, and let your personality shine. Approval is about finding like-minded individuals.
Are Video Profiles Necessary on Raya?
They're not mandatory, but video profiles offer a dynamic way to showcase your personality.
Can I Cancel Raya Plus Anytime?
Yes, Raya Plus is a monthly subscription, and you can cancel it at any time.
Is Raya Only for Celebrities?
No, while some celebrities use Raya, it's open to anyone who values a more exclusive dating experience.
Is Raya Dating safe?
Raya Dating takes safety very seriously. The app has a number of features in place to protect its users, such as the ability to report users who are harassing or abusive. Raya also has a team of moderators who review all reported incidents.
Does Raya Have In-App Ads for Free Users?
Yes, the free version includes in-app ads, while Raya Plus offers an ad-free experience.
Are Long-Distance Matches Possible on Raya?
Absolutely! Raya connects people globally, fostering relationships regardless of distance.
Can I Block or Report Users on Raya?
Yes, Raya has features to block and report users, ensuring a safe and respectful community.
Raya dating app, exclusive dating app, celebrity dating app, invitation-only dating app, Raya membership, Raya application process, Raya celebrities, Raya safety, Raya benefits, Raya drawbacks, Raya worth it, how to get into Raya, Raya tips, Raya reviews, Raya success rate, Raya exclusivity, Raya ethics
This is not an official website of Raya Dating. We have provided a in-depth guide for using this dating app based on user reviews.